HOW IT WORKS
Our Founder Ole Hoyer explains the functionalities in the 1 Change Platform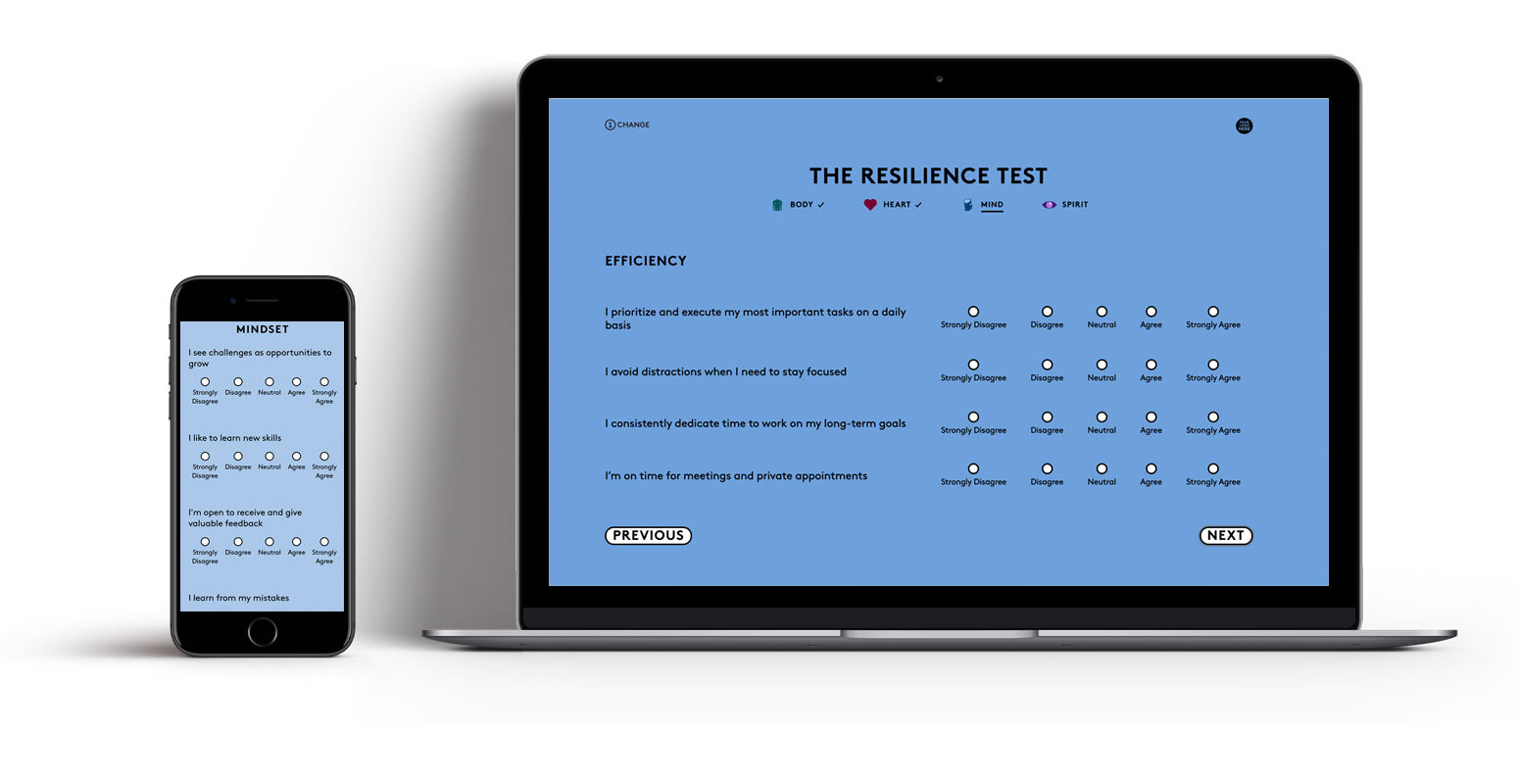 TAKE THE RESILIENCE TEST
Answer 48 questions to measure your current level of resilience within Body, Heart, Mind, and Spirit.

UNDERSTAND YOUR RESILIENCE SCORE
We provide you with a deeper explanation of your total resilience score and point out your areas of strengths as well as areas with untapped potential.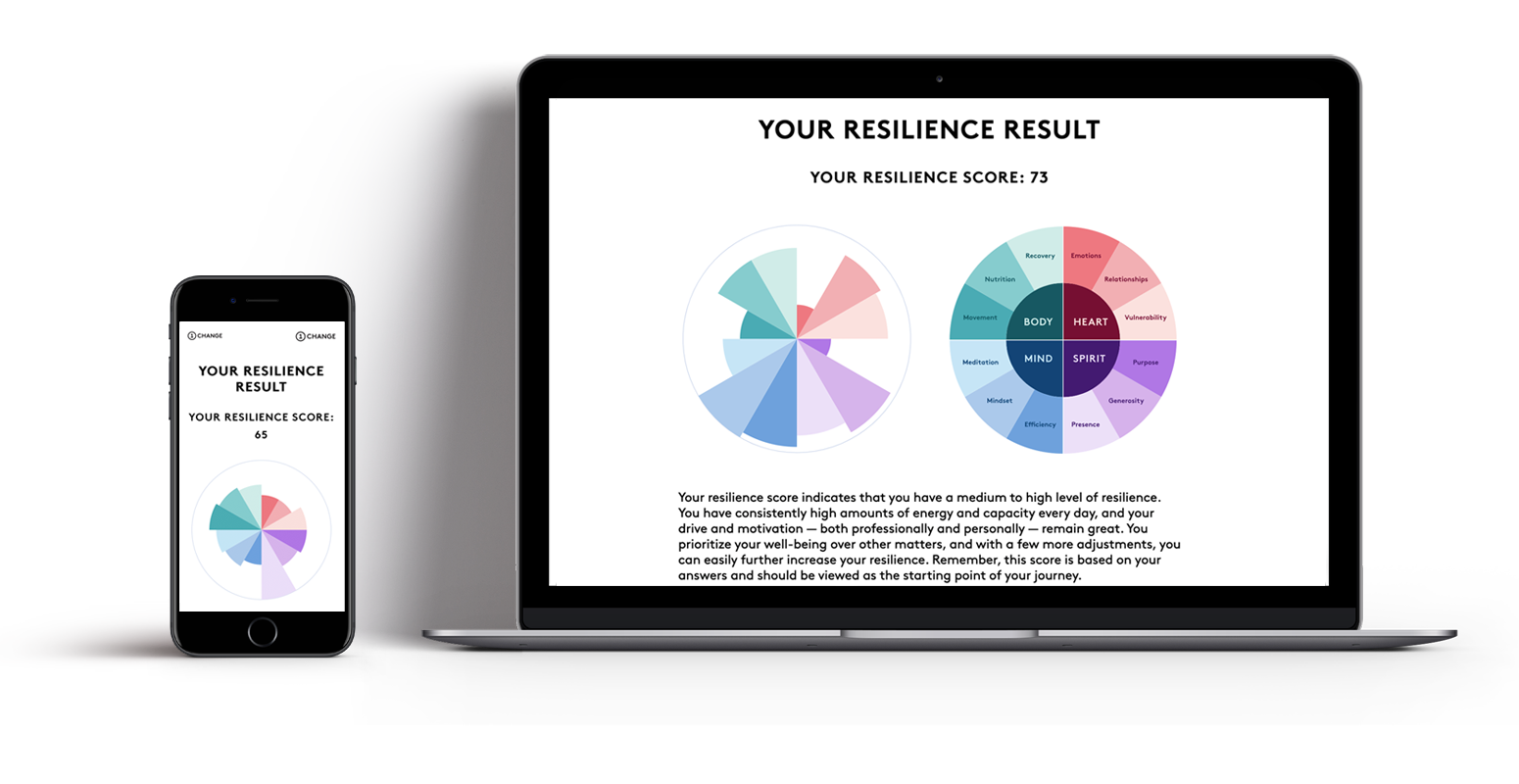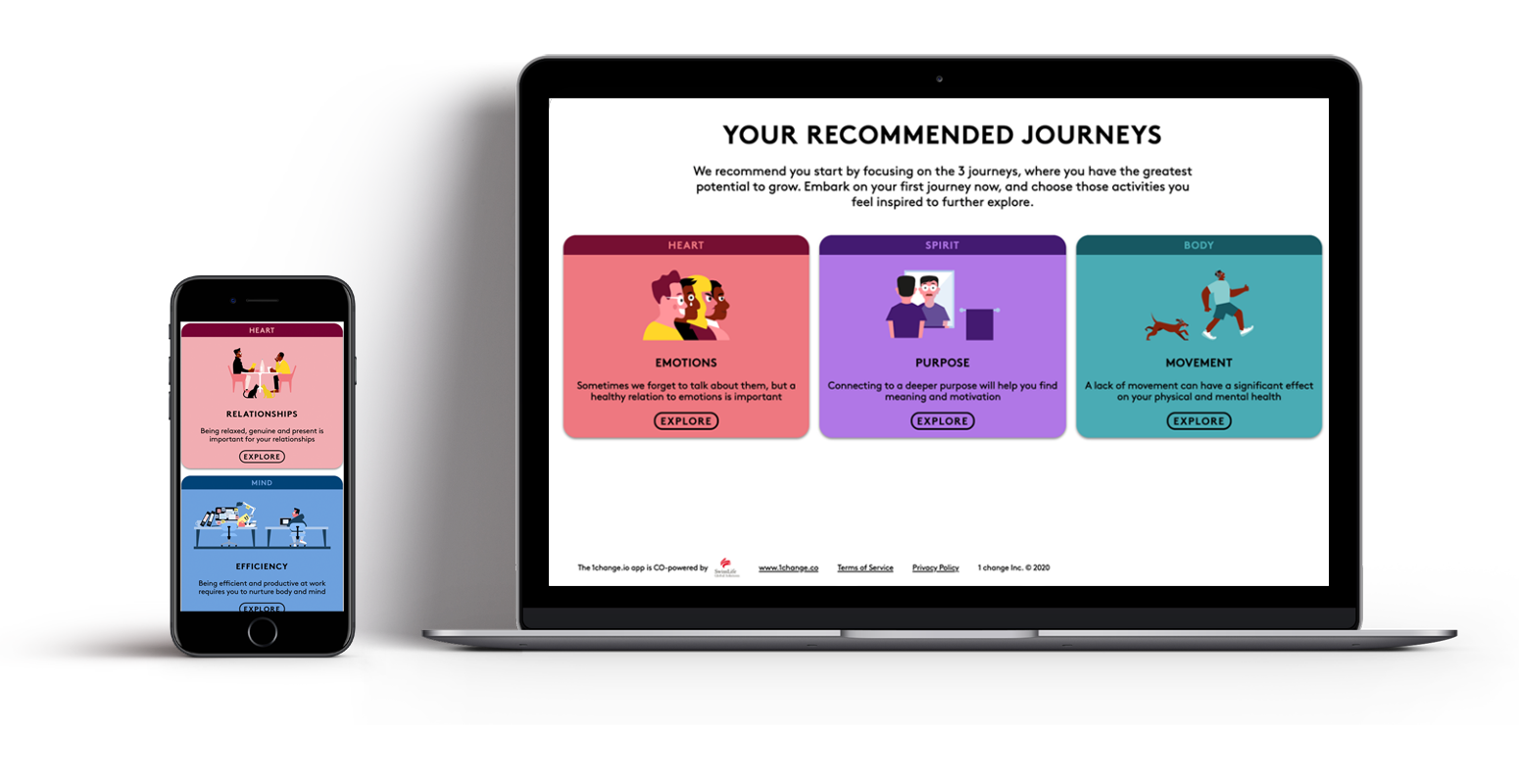 CHOOSE 1 JOURNEY TO START WITH
Based on your results, we'll recommend you to embark on those 3 journeys, where you have the greatest potential to grow.
Choose 1 to start with.
EXPLORE THE ACTIVITIES IN YOUR JOURNEY
Every journey includes 6-12 activities that will support and challenge you to further build your resilience. Start with those activities you feel most inspired by.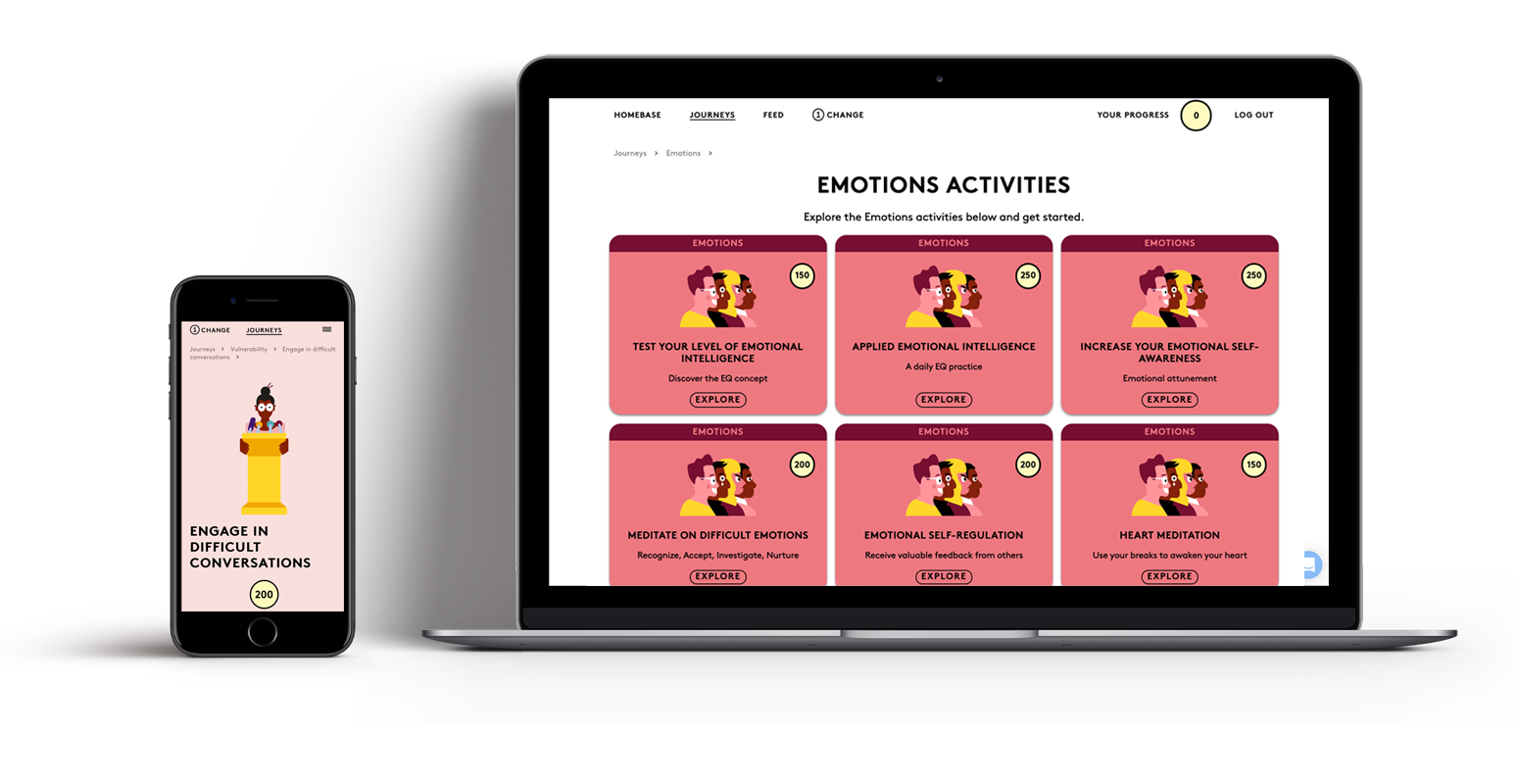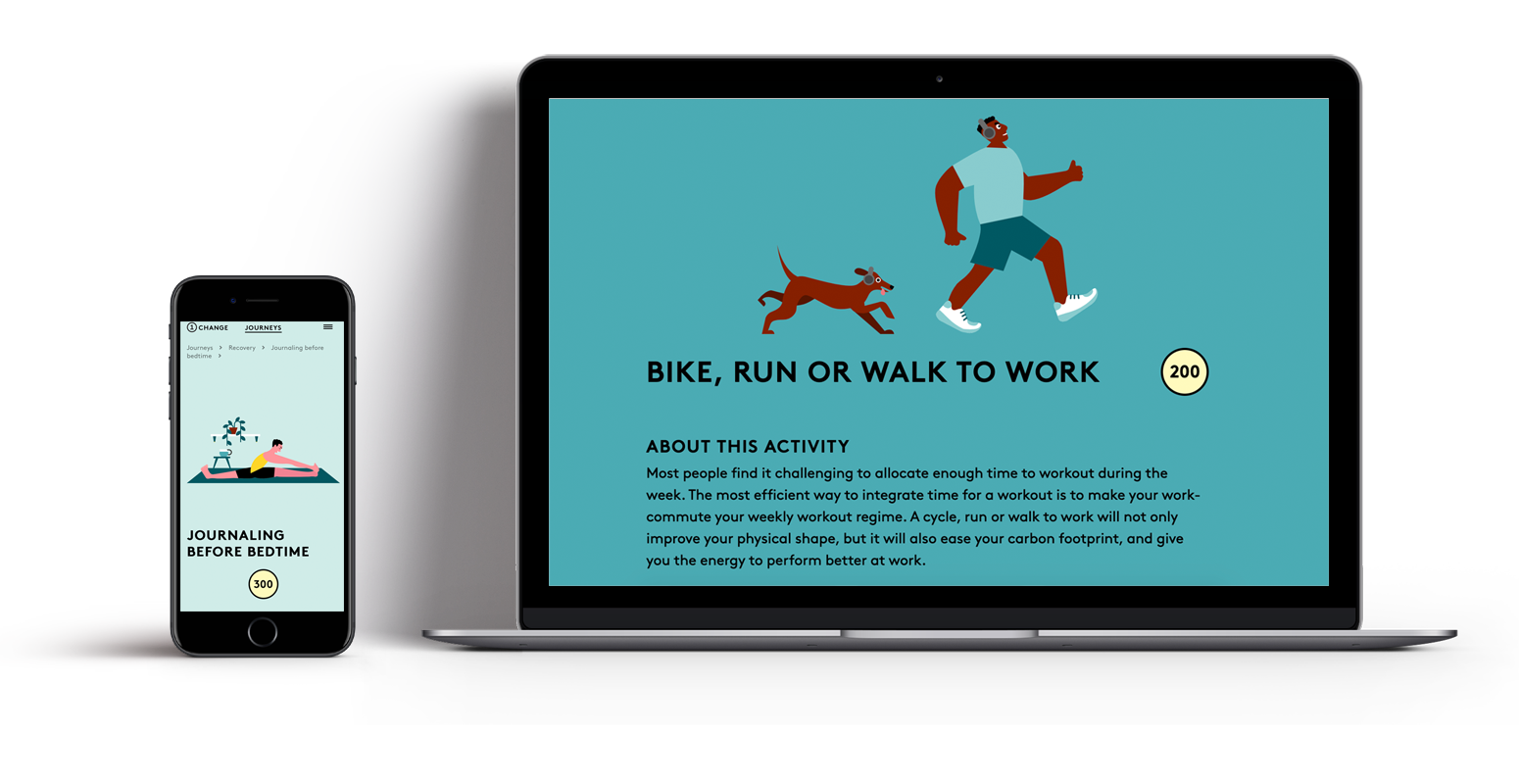 START YOUR ACTIVITY
Each activity needs to be practised a specific number of times over a period of 1-2 weeks before completion. If an activity deeply resonates with you, then press "REDO" to practice it again.
GET INSPIRED
Each activity comes with a series
of inspiring talks, articles, podcasts, and more.
Get your motivation boost and understand
more about the science and wisdom behind each activity.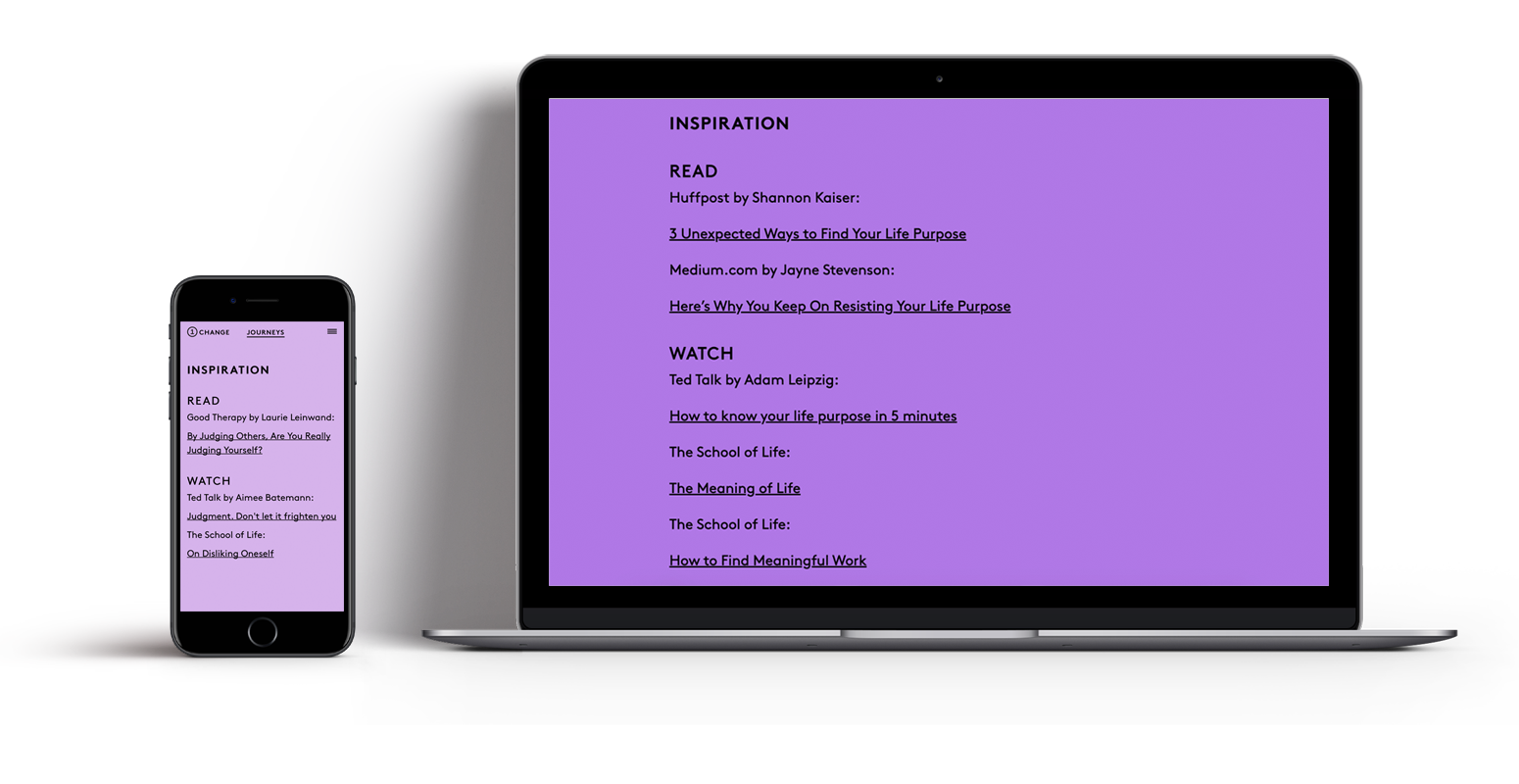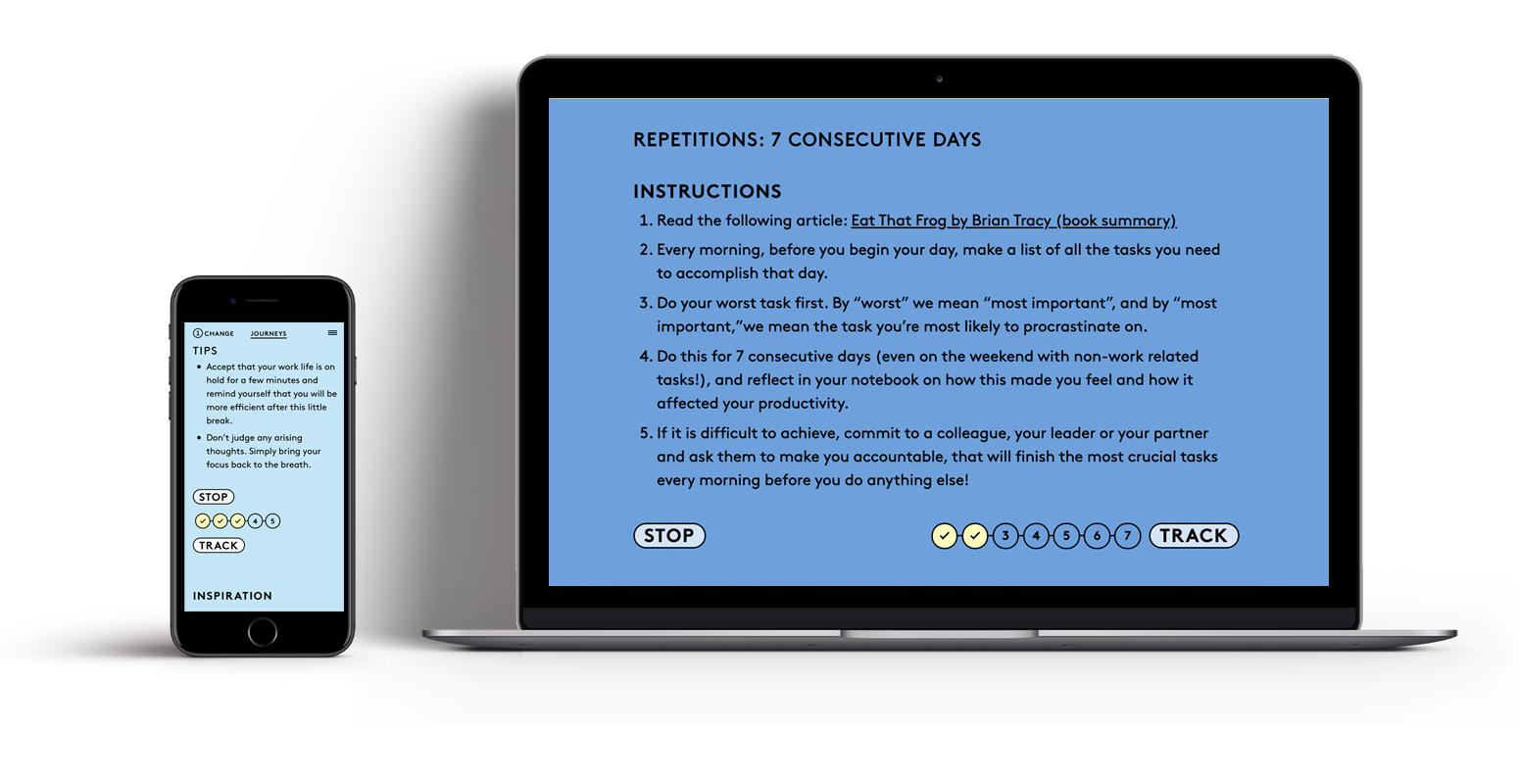 TRACK YOUR PROGRESS TO SCORE POINTS
Track every time you practice an activity,
collect points for every completed activity
and keep progressing.

GET REWARDED
When you have completed activities and reached a certain number of points, your company can decide to reward you. 1500 points(bronze), 3000 points(silver), 4500 points(gold).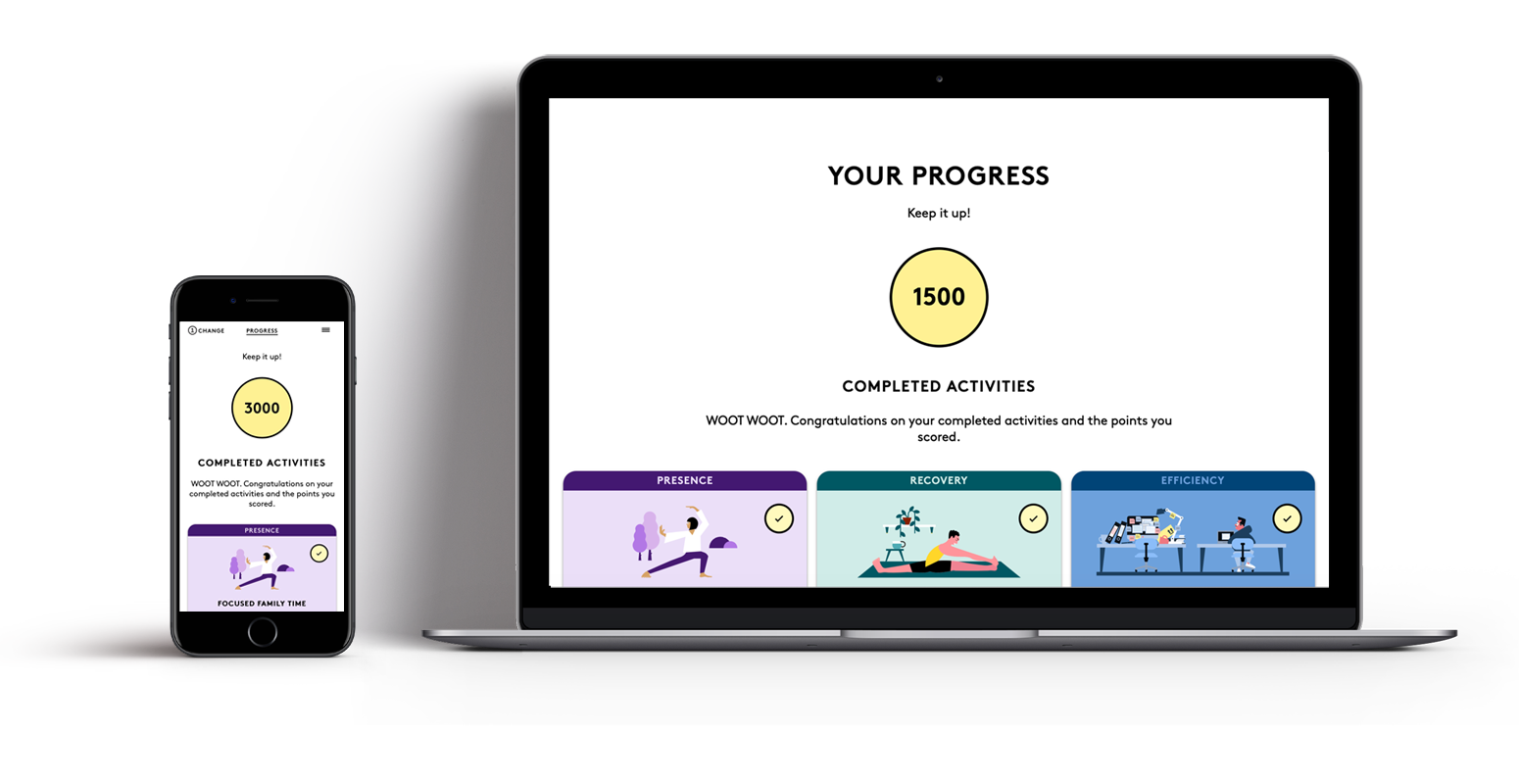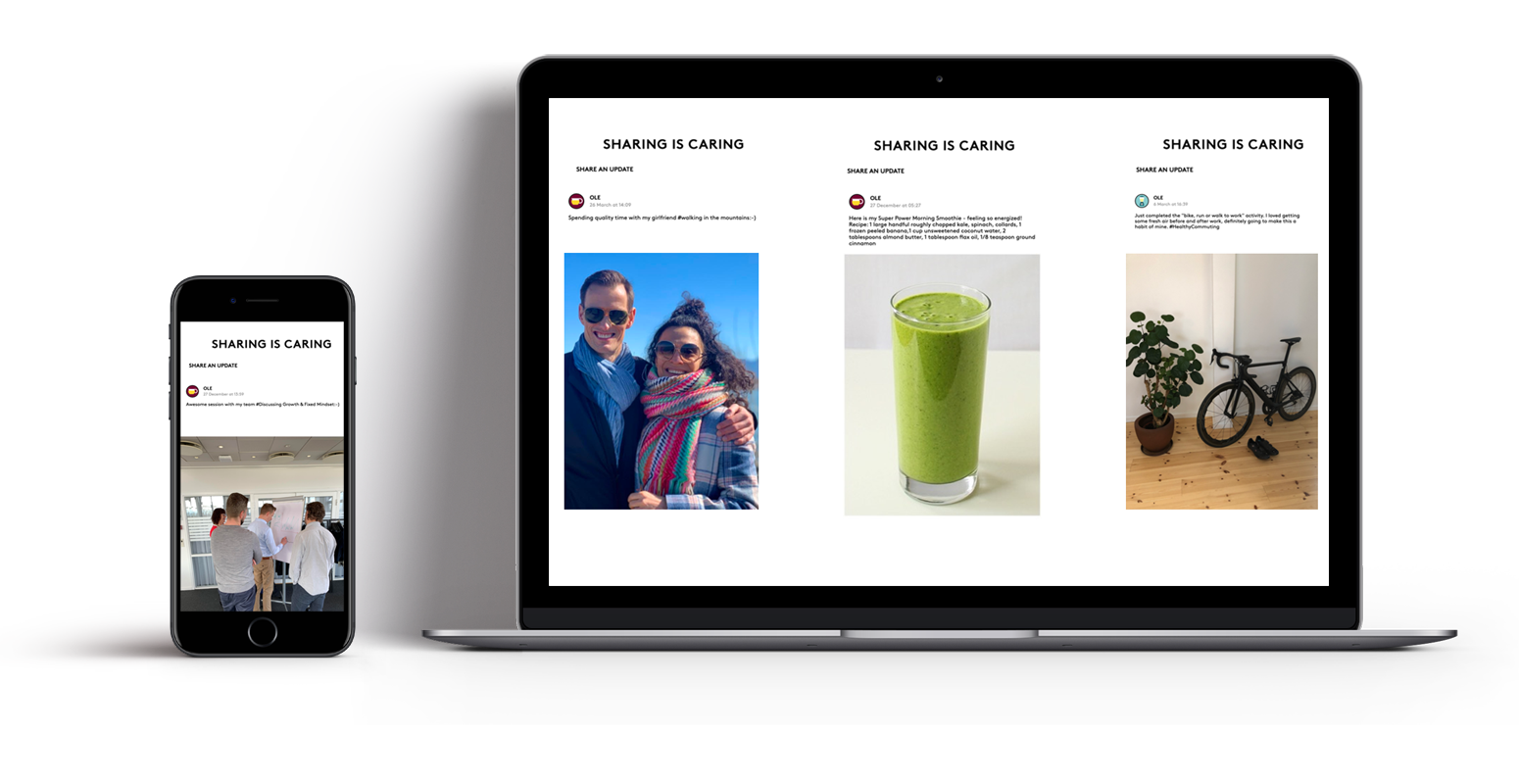 SHARE YOUR EXPERIENCES IN THE FEED
Upload pictures and text to engage with your colleagues, to share your progress and to motivate yourself and others.
ENGAGE IN CUSTOMIZED COMPANY ACTIVITIES
Build your own customized company activities that can support: Cultural changes, performance goals, leadership development initiatives, diversity & inclusion activities, and more.