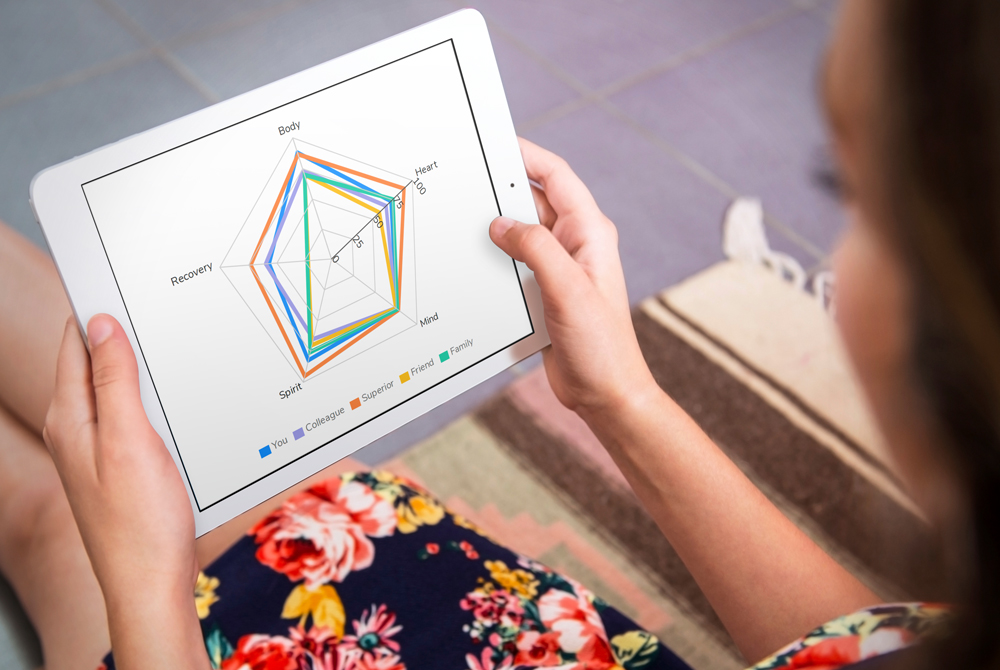 Resilience 360 Test
$599.00
Sign up and gain access to our unique Resilience 360 Test. A chance to learn more about your areas of untapped potential.
The test is simple and intuitive, and we will guide you along the way. To begin with, we will generate a user for you and send to your inbox, and from there you can begin the test.
Once you've completed the test, you will be able to book a 60-minute debrief with a 1 change certified coach. Booking the session happens online, and there are weekly timeslots to chose from. 
Objective
To measure your current level of resilience and capacity in within Body, Heart, Mind, Spirit and Recovery with feedback from your peers (1-2 Managers, 3 Colleagues, 3 Family members, 3 friends). Herewith, develop new habits and personal growth to increase resilience. 
Process
The Resilience 360 includes three distinct sections:
Self-evaluation (you answer 89 questions within Body, Heart, Mind, Spirit and Recovery to measure your existing resilience and capacity)

Professional feedback (two superiors and three colleagues answer 45-50 questions related to your professional life)

Personal feedback (three friends and three family members answer 45-50 questions related to your personal life)

A 60-minute individual debrief with one of our coaches
Outcome
The result of the Resilience 360 is a 42-pages detailed report that includes the overall resilience score as well as valuable (anonymous) written feedback from all the respondents. A Certified 1 change coach will personally take you through the Resilience 360 Report to analyze your results, and define specific changes/practices that you can benefit from implementing in your professional and/or personal life.